---
This blog is a collection of ideas, client case studies, observations, bluster, and occasional shenanigans.
Above all, my promise is to not waste your time.
Second, is to be helpful and give you a new nugget (or two) to chew on with each post.
Lastly, if you want to contribute to a discussion and maybe even set me straight, I would welcome it.
---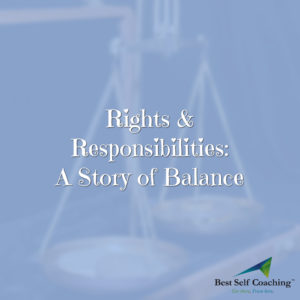 Rights vs. Responsibilities Jared was just beside himself. The moment our coaching call started, he launched right into a panting tirade. His employees were all furious about his General...